Part-time artist / Full-time anxious mess
Here you will find all the information needed for ordering commissions. Contact me here:
Discord: AXEl0tl#5557 <preferred way
Email: [email protected]Payments are taken via PayPal only and in USD.
You can check my current art queue by clicking the Trello icon below. Below you will find my commission examples, T&C's as well my social media links.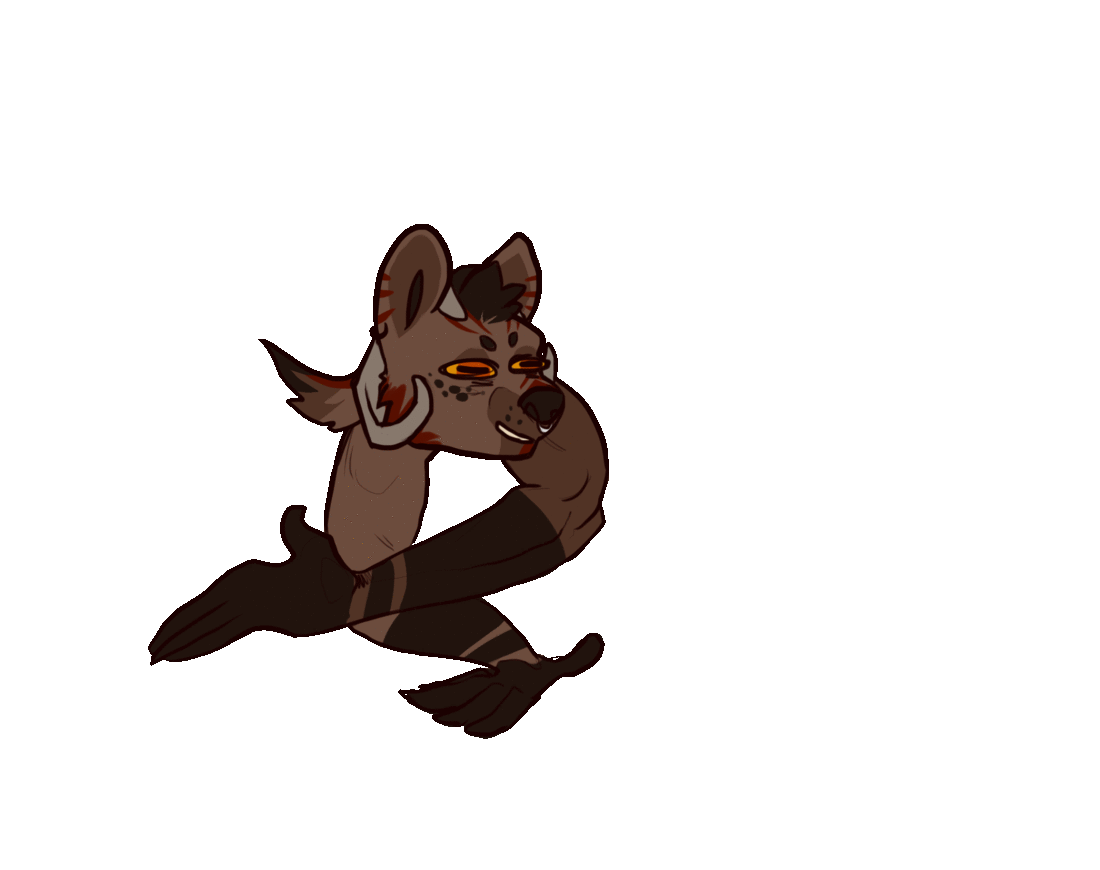 Commission types and prices
For additional examples of the styles, I encourage checking out my social media. Linked above. Prices are all in USD.
Note that the listed prices are flat rates. Paypal currently takes 3.49% + 0.49$ of fees per invoice. Therefore, especially for bigger orders, this fee will be added on top of the total price of the commission. This will not be listed in the actual invoice as apparently wanting to be paid fair is against paypal's TOS (:
If you'd like to calculate the price altogether and do not want to ask me about it I recommend >this site< . Thank you for understanding.

Lined drawing:
Clean lineart art. Flatcolour or grayscale included.
Usually includes transparent versions as well.Headshots- $35
Bust- $40
Waist- $50
Fullbody- $60Additional character fee: +$30
Clean, shaded art: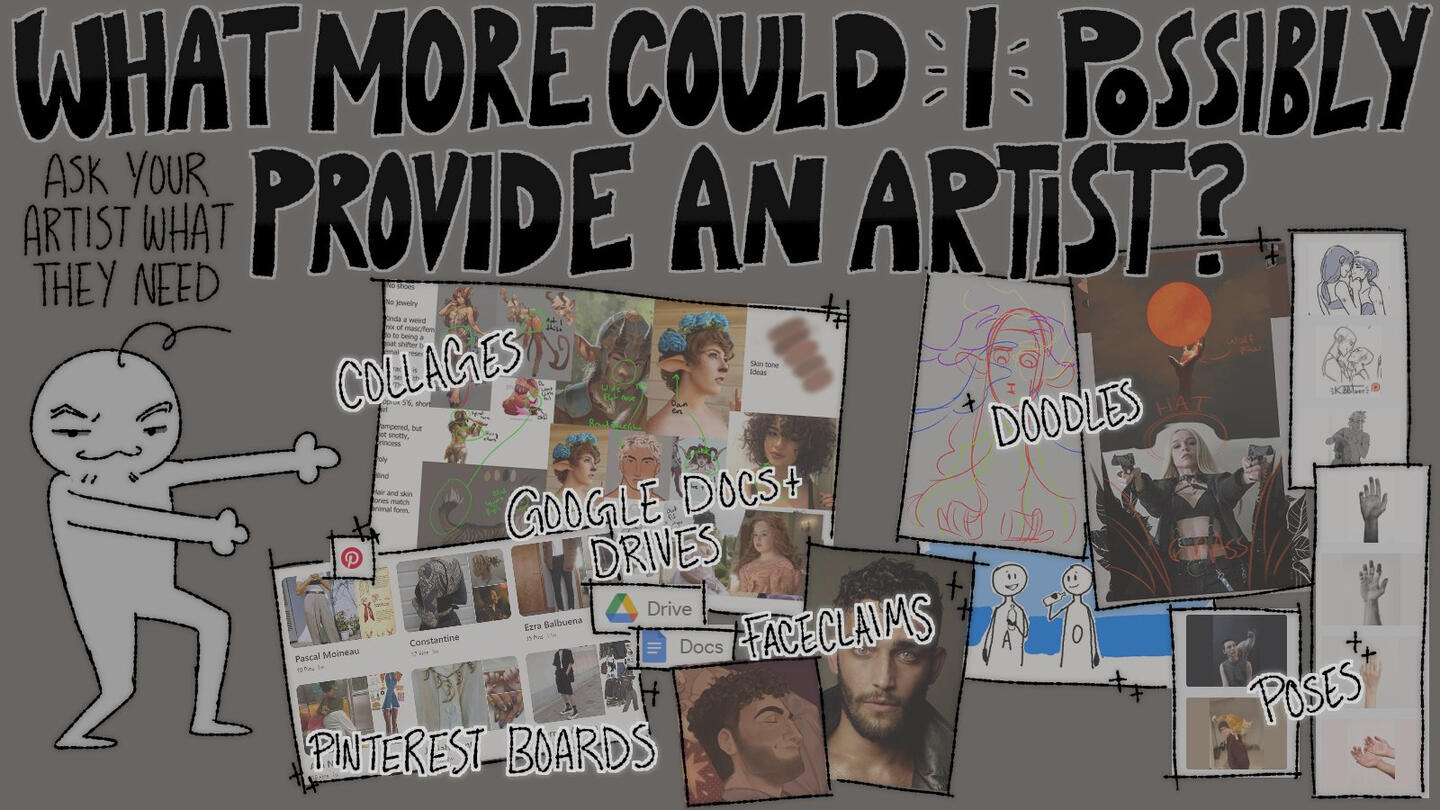 Clean lineart, colour and shading all in the package. More complex backgrounds are possible.
Note the shading technique might change with time.Headshots- $50
Bust- $55
Waist- $60
Fullbody- $70Additional character fee: +$40
"Symmetric" headshots: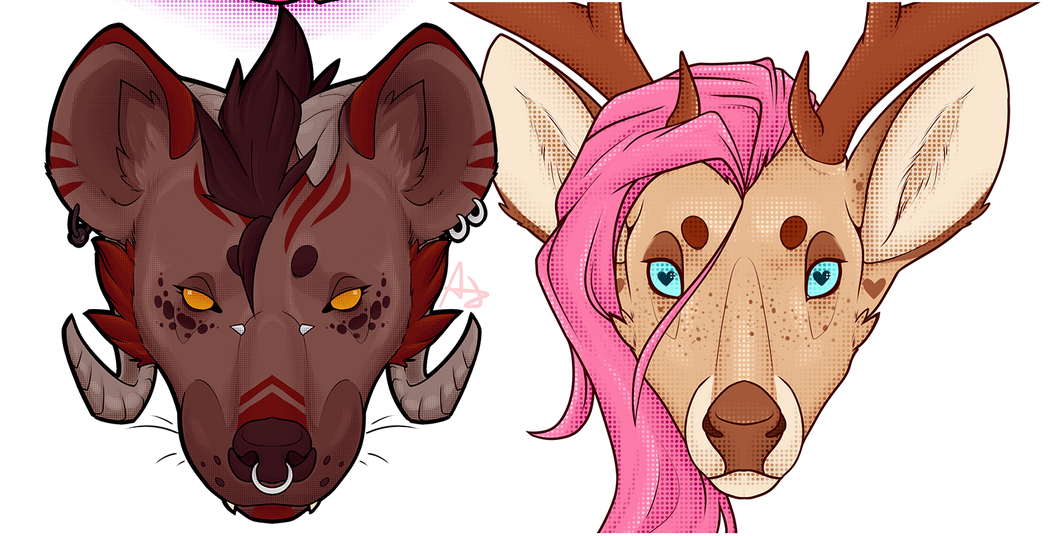 Perfect for icons! Clean lineart, colour or grayscale with light shading. Usually given with transparent versions, though backgrounds can be done without issue.$40 each
Reference sheets:

Clean-lined and flat colour.
Includes back and front views, some detailed shots, colour palettes and customized space to fill in with the text.
Additional things such as trinkets, clothes more detail or pets/companions can be included for an additional fee.$85+
(price varies, depending on the complexity of the design)
Will and won't draw:
Will draw:
- Tasteful nudity
- Gore and candy gore
- Mild violenceWill not draw:
- Fetish art most of the time, try asking but don't be surprised if I say no
- Heavily NSFW art
- Mechs
- Military or law enforcement themes
- Anything offensive, out of here with that shizMight:
- Bionics and cybernetics

Your role:
By commissioning me, you agree to my T&C's. Any inquiries should be made promptly to avoid delays.--------
For works totalling or below $40 (USD), payment is to be made upfront in full. Any commissions above this require an initial deposit equating to 50% of the total payment. The remaining 50% is to be paid when the initial sketch is approved.Once the sketch is approved, refunds will not be accepted. (Some exceptions may apply. If that is the case, I will not cover the PayPal tax charge.)Please make sure your payment is in USD (united states dollar) as due to currency conversion my prices are based on USD.Clearly illustrated references are expected. I fully reserve the right to refuse work if written references are provided. In the latter case, if I accept the work, the price will be increased as this would classify as character creation which is more time-consuming. Complex designs follow the same format (you will be notified of the upcharge upfront.)Honest communication is always nice. If you want something changed do let me know right away. Please do not wait for lineart changes until I'm halfway done with shading the piece. :(If you use or share my art anywhere, please credit me.Do not claim the art as your own work or I will find you and replace your teeth with stale candy corn.Questions for detail and updates in DM's are fine, but please do not ask for updates every hour.
My role:
I will usually provide WIP updates as I go along. 1-4 usually. Though if you want extra ones just ask. :)For bigger pieces (>$40) I will send you a sketch to approve before work is continued. The sketch can be adjusted if something needs to be changed.I will do my very best with your commission.I will provide you with time frames for the estimated completion date(s), as well as where your work is in my work queue.I try to be easy and fun to talk to (I'm a meme machine) even during the customer process. I really don't bite I'm honestly a nerd and a dork.I post most of my work on Twitter once it is finished and approved If you do not want to be tagged do let me know. You are also free to post the art on yours or other pages with proper credit.I store all HQ versions of my commissions on Google Drive and will provide you with links to download directly from there.I will sometimes provide transparent versions of some works, as well as ones with simple colour backgrounds. (Let me know if you want a colour or pattern on the background. Or a specific type of background (e.g. cell)).